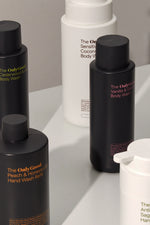 Made For Good


Caring for the environment comes naturally to us.

Our fully recyclable bottles are made from Sustainable Sugar Cane in New Zealand. Isn't that sweet! 

We worked closely with our partners at Forward Plastics to create a sustainable and responsible alternative to virgin plastic packaging. 

Sugarcane is an environmentally friendly, sustainable & renewable source that can be used to create 100% recyclable plastic.

Sugarcane plastic can also be easily recycled in New Zealand. In fact, unlike biodegradable or compostable plastics, sugar plastic can go through the kerbside recycling infrastructure we already have.  Sugarcane plastic is collected, processed, and repurposed in the same way as oil-based plastics.  

Our caps and pumps are currently made from recyclable plastic. We are working with our supplier to find a more sustainable option over the next 12 months.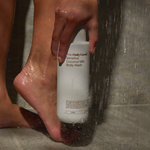 Cruelty free 

Only Good does not support the cruel practise of animal testing and we are proud to be cruelty free. Our ingredients are sourced from reputable suppliers and none of our range, or ingredients are ever tested on animals. 



Safe for waterways 

Today, customers are more concerned that ever about the environment. We're proud to say Only Good is safe for grey water use and safe for septic tanks.